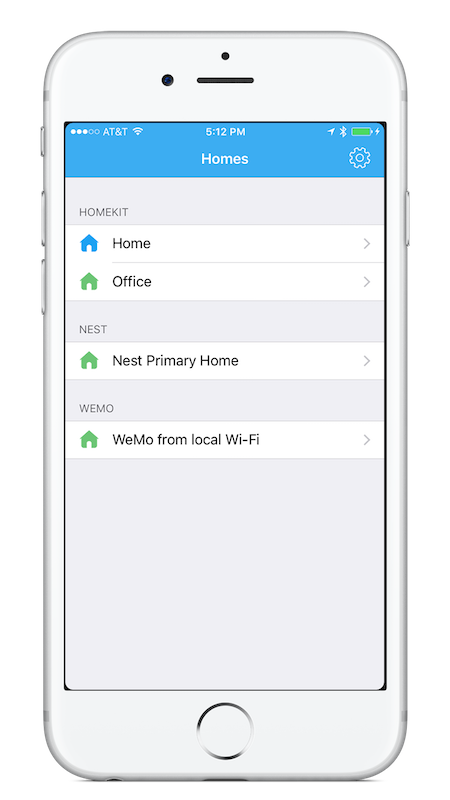 One app for all
Tired of switching apps to manage products from different manufacturers?
myHome Plus lets you control all of them in one app.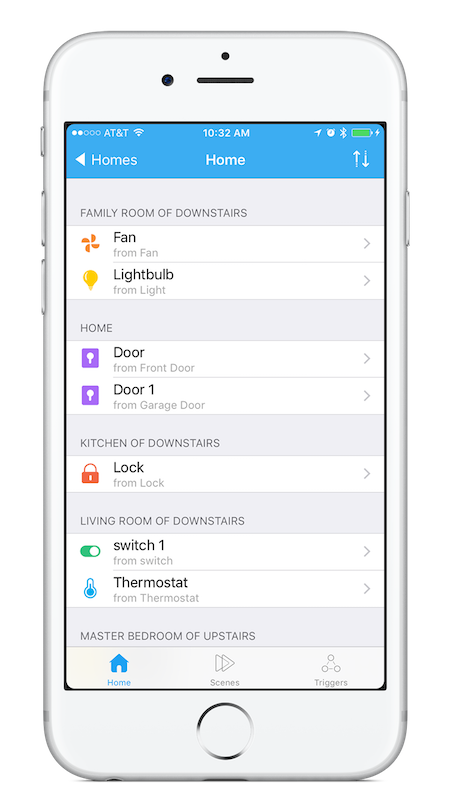 Rooms, Zones, and Service Groups
Organize home products in rooms, zones, and service groups to manager them easily.
myHome Plus controls all smart home products
myHome Plus currently supports all HomeKit accessories,
Nest thermostat, Nest Protect, Nest Cam, WeMo Insight,
WeMo Switch, WeMo Light Switch, and WeMo Motion
and we keep adding more along the time.
No extra hardware or monthly fee required!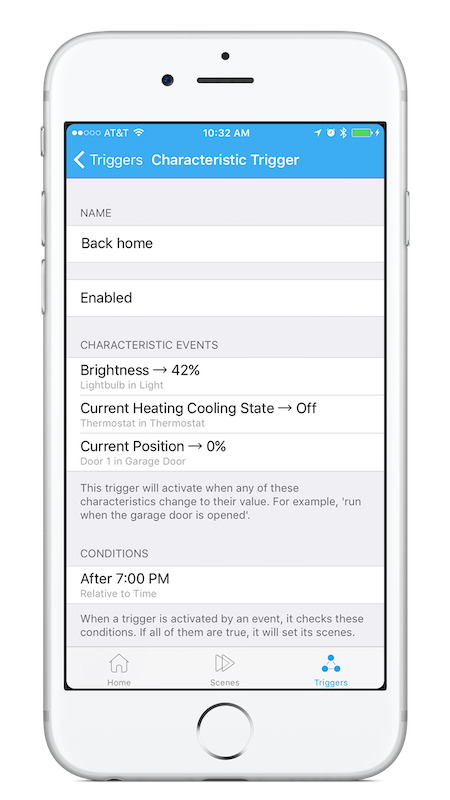 Triggers
Create triggers to execute multiple actions at specific time, location, or event to manage your home smart and automatically.
For example an event trigger can close all windows when you leave home in the morning.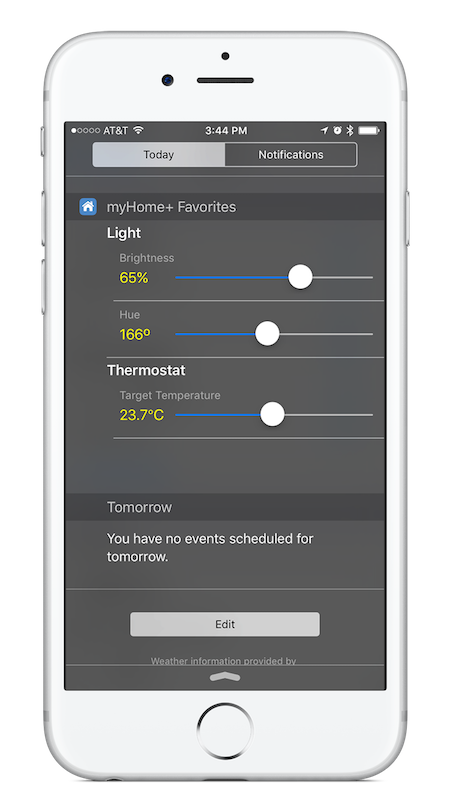 Favorites
Configure your important characteristics like thermostat current temperature as favorites
to fully control them in Today View without unlocking your phone, and even on your Apple Watch.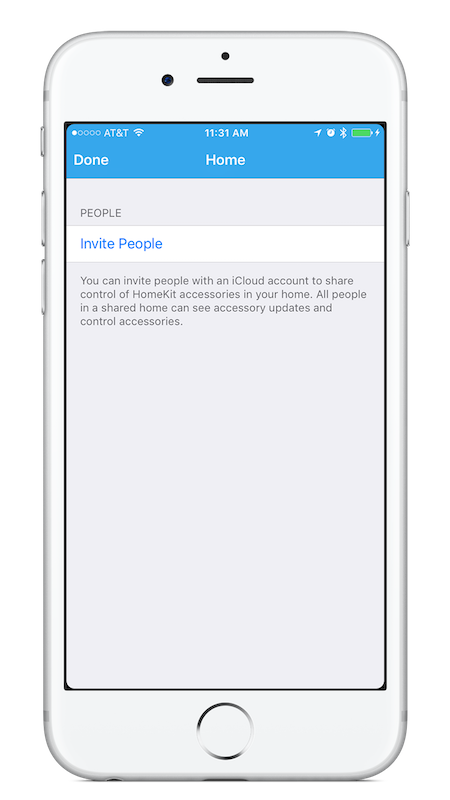 Multiple Users
Share your home control with family members, guests, and any users with iCloud accounts.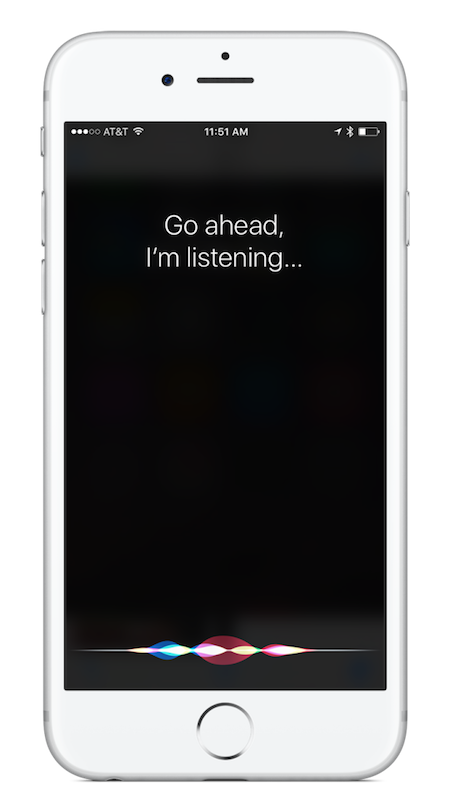 Siri
"Hey Siri, open the garage door", Siri automatically recognizes HomeKit accessories and executes your voice command.